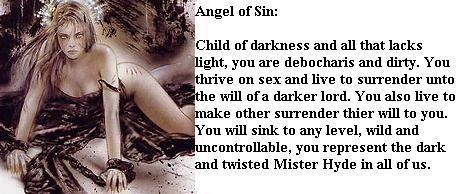 I am known as Trina, I do many things such as movie shoots and hanging out with my friends. I love to sing and dance and go to the mall! I go Central Valley high school!! I really enjoy going to that school! I have many friends that I hang out with so far for example like Robyn, Amanda, Chris, Bree, Aieshia, and many others. I moved and now live in Liberty Lake Wa. I have lived in Washington for close to eight years and it is really nice here. I would like to move to Seattle and go to art school. The Seattle art instatute. and well i am working hard to get there. But who knows since I started to take Skills center for Vet Tech, I really enjoy that and maybe would like to become a vetnarian or even a vet technician.
I have alot of friends here in Wa and I seem to be gaining more and more each day. I do not know if I should say this but I really wish I was somewhere else, anyways..I am part italian, yeah I do have family over the ocean, they send me gifts written in Italian and it is really neat. I can't read it yet, but maybe someday I will be able to. (HOPEFULLY, if I haven't died or decapitated myself in the process)
I like to collect cows, yes that is a hobby I have started since 7th grade. I have many now and just bought flanal cow bed sheets. Aren't I a freak..hahaha...anyways...I like all types of music and would rather sit and listen to 80's then most rap anyday..lol..thats kinda odd to most but I do not care. I really go by my own personal tastes.
I am really into art and love to sketch and draw when I am bored, thats why when I go to Seattle I draw and sketch alot when in the car. I am taking art and it is paying off..I mean more so then ever. I just finished drawing a big portrait of Beast from Beauty and the beast, I will have to scan it on here for all to see!! I now am in pottery and I am making things out of clay. It is a blast! finished my first three projects so im moving along quite nicely!!!! I am offically considering calling myself a freak, I mean more so then not..lol..I love this thing called Palace, it helps me meet people and do some art over the computer. I think that is what I spend most of my time with. Other then that I am outside alot now, I love winter, snow and also cold, but right now this winter has been so mild, I am gonna cry!
School has now started and classes at C.V. kick complete ass! yes I said it, I love C.V!!!! The school makes me laugh and have a good time. I met a guy named Rick on the bus and he is really sweet. To bad he can't go to Homecoming. Oh well....As for other things...I saw Kai at the skills center, we now talk periodically, and he is very nice. I have known Kai for 4 years now and its crazy to think about. I really like Kai, to bad he is Taken now, cause when I spent time with him at the mall, he was so GREAT, yes I know..I better stop yapping before I cry cause I want to date Kai!!!!..im outieeeeee...*the skinny Trina is gone*